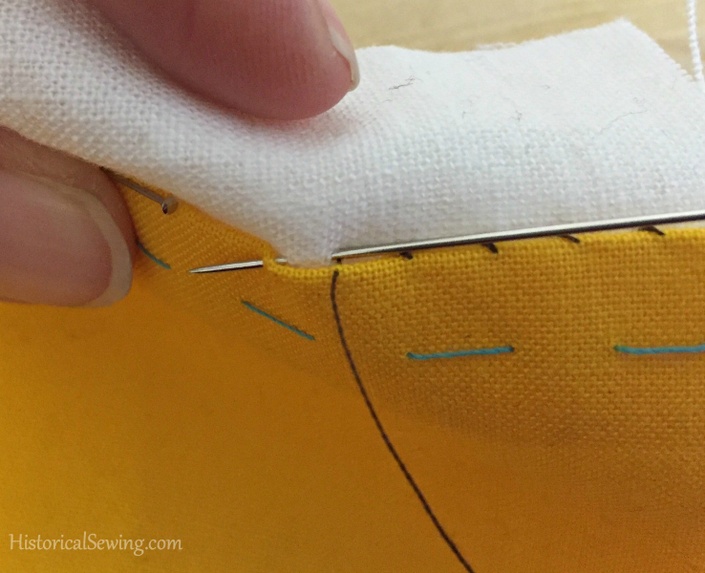 Hand Stitches for 18th Century Sewing
Complete library of hand sewing stitches for your 18th Century costuming projects
The world of 18th century costuming can be scary! I mean, all the garments and accessories were sewn by hand. Wow!
You may have already finished a hem by hand and sewn on buttons... but what if you wanted to make a gown ensemble using only needle and thread? Where do you begin to know how to secure fabrics together.
How do you sew a seam by hand where it will be sturdy and not rip out on you?
Does a simple back and forth stitch make a secure hem? Will it hold?
What about making trims and gathers??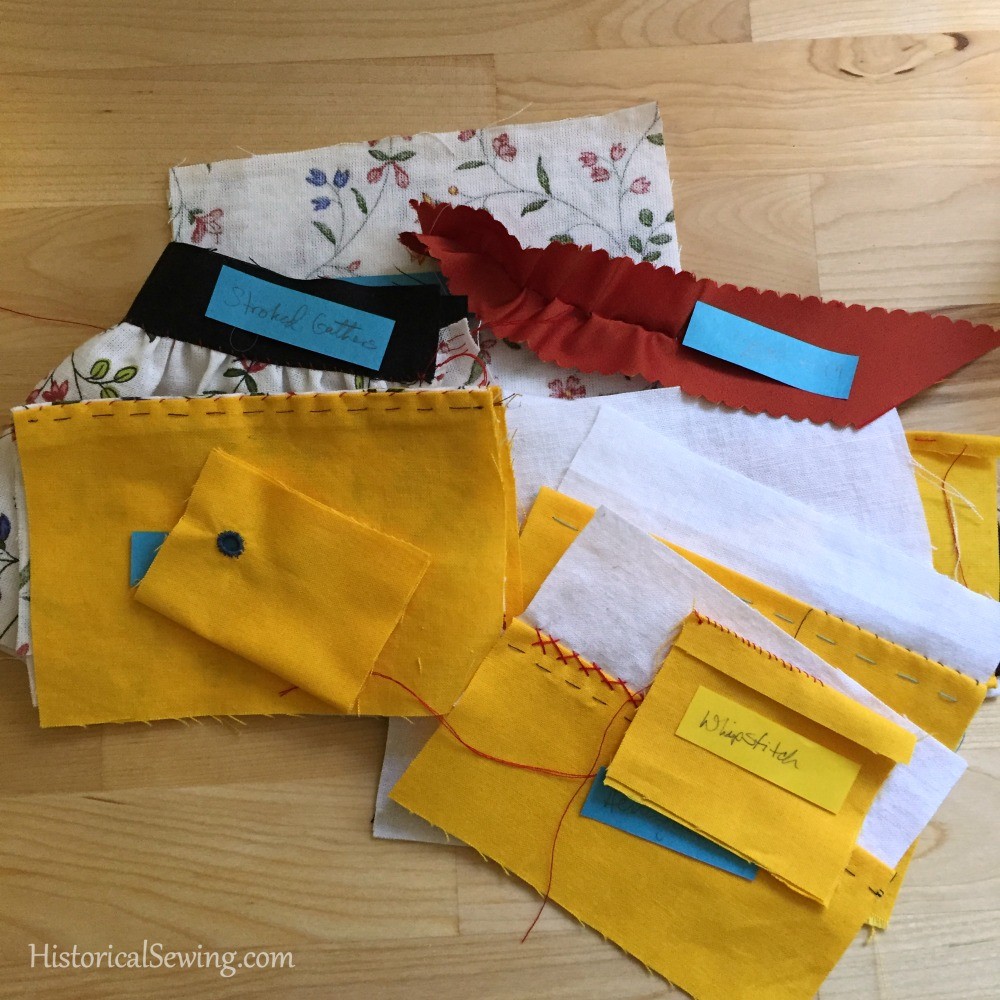 With this complete stitch library of video and photo tutorials, you'll gain the confidence to move forward with those circa 1700's projects knowing the garments won't fall apart on you as you wear them.
Scroll down to see the full list of tutorials included in the class curriculum. You get 17 tutorials in this class! That's a lot of specific hand sewing stitches.
The stitches taught here will give you all you need for your 18th century sewing.
The Fell Stitch will get your shift/chemise together. The really cool English Stitch will give you period correct construction on bodices. And the Rolled Hem will produce fine edges for your millinery (a.k.a. accessories).
In each tutorial you'll get a video of the stitch being performed as well as tips and hints for easier and smoother results.
Make your own swatch book of samples made from the tutorials in class so you can easily refer back to them when your sewing project calls for a particular stitch.
Beginners, seasoned hand sew-ers, and Left-Handers are all welcome!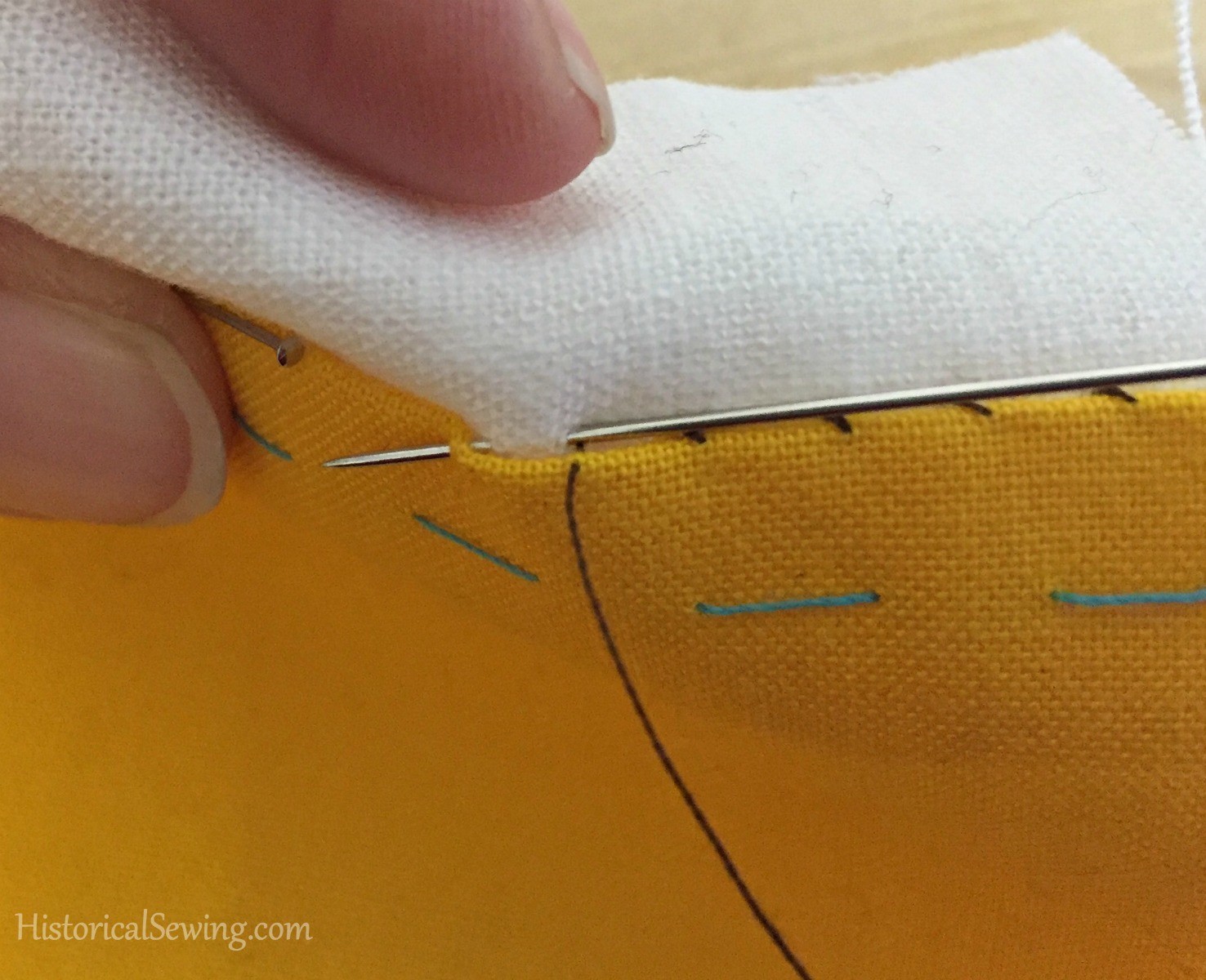 Also included are notes on hand sewing including supplies recommended for best results. And with each tutorial you'll learn where the stitch is most often used so you don't fumble around trying to get the perfect stitch construction for a particular garment area.
Take the leap into hand sewing construction and finishing! It's not as hard as you think. You can do it!!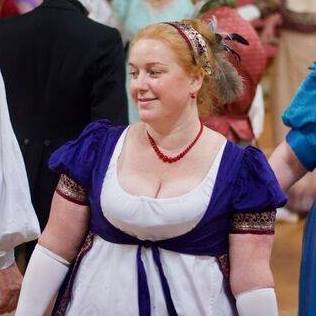 "I love the Hand Stitches for 18th Century Sewing class. Jennifer has an easy to understand way to explain each stitch and show how to replicate it. Every one of her classes improves my sewing skills, both in modern and historical sewing. Thanks for putting together another great class."
~ Helen Strachan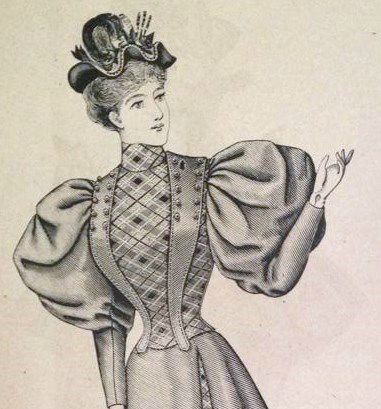 "I recently purchased the online class on 18th century hand sewing. Thank you so much for providing this wonderful resource! You explain everything so clearly with step by step instructions and clear visuals, perfect for an absolute beginner. I feel way more confident now and look forward to making more things. Thank you!"
~ L.D.
Course Curriculum
Welcome to Class!
Available in days
days after you enroll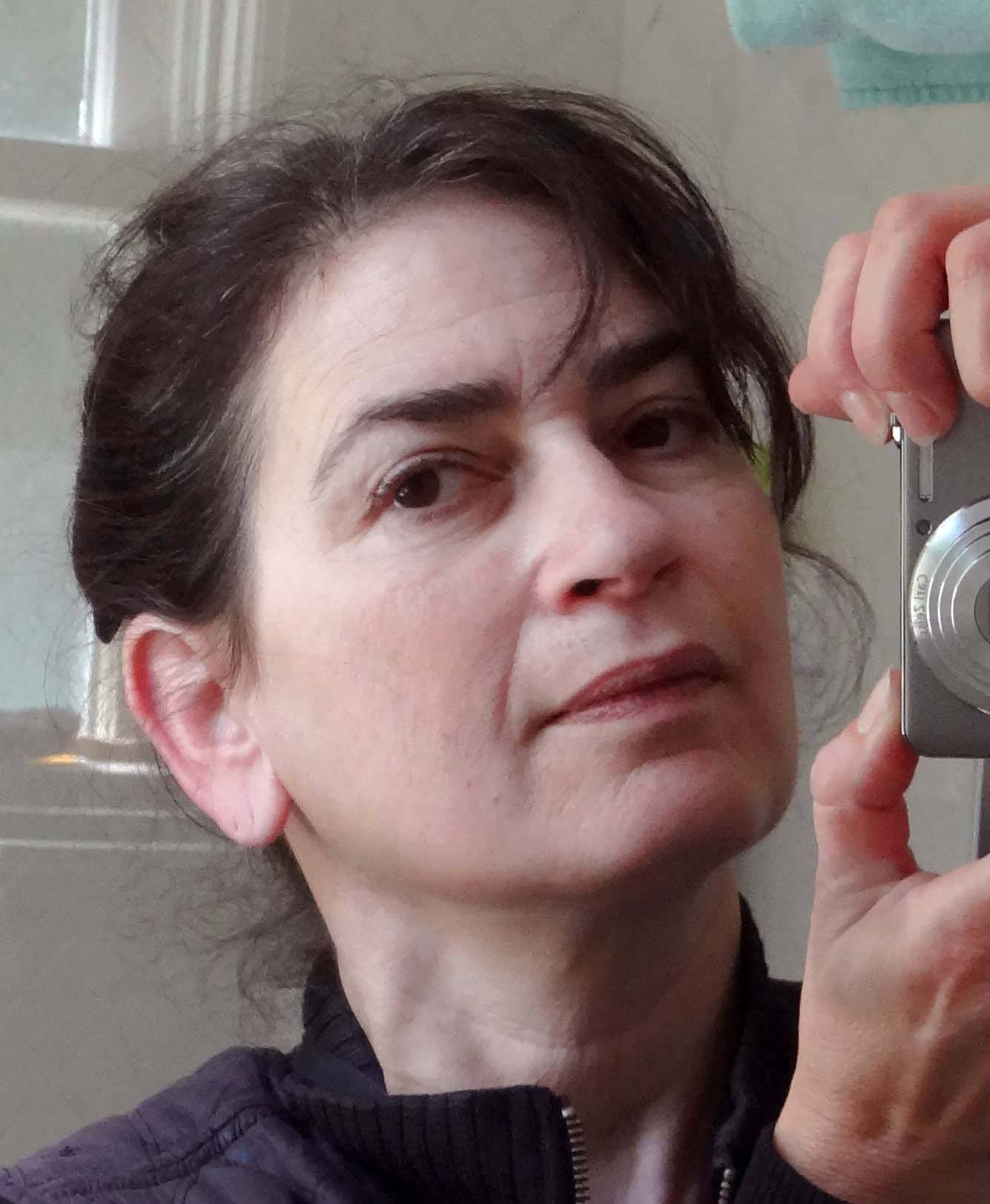 "Even though I was already pretty experienced at hand-sewing, it is really nice to have these laid out in the context of how they're used for the 18th century garments, as well as how sewers might be familiar with them in other contexts."
~ Miriam Lewis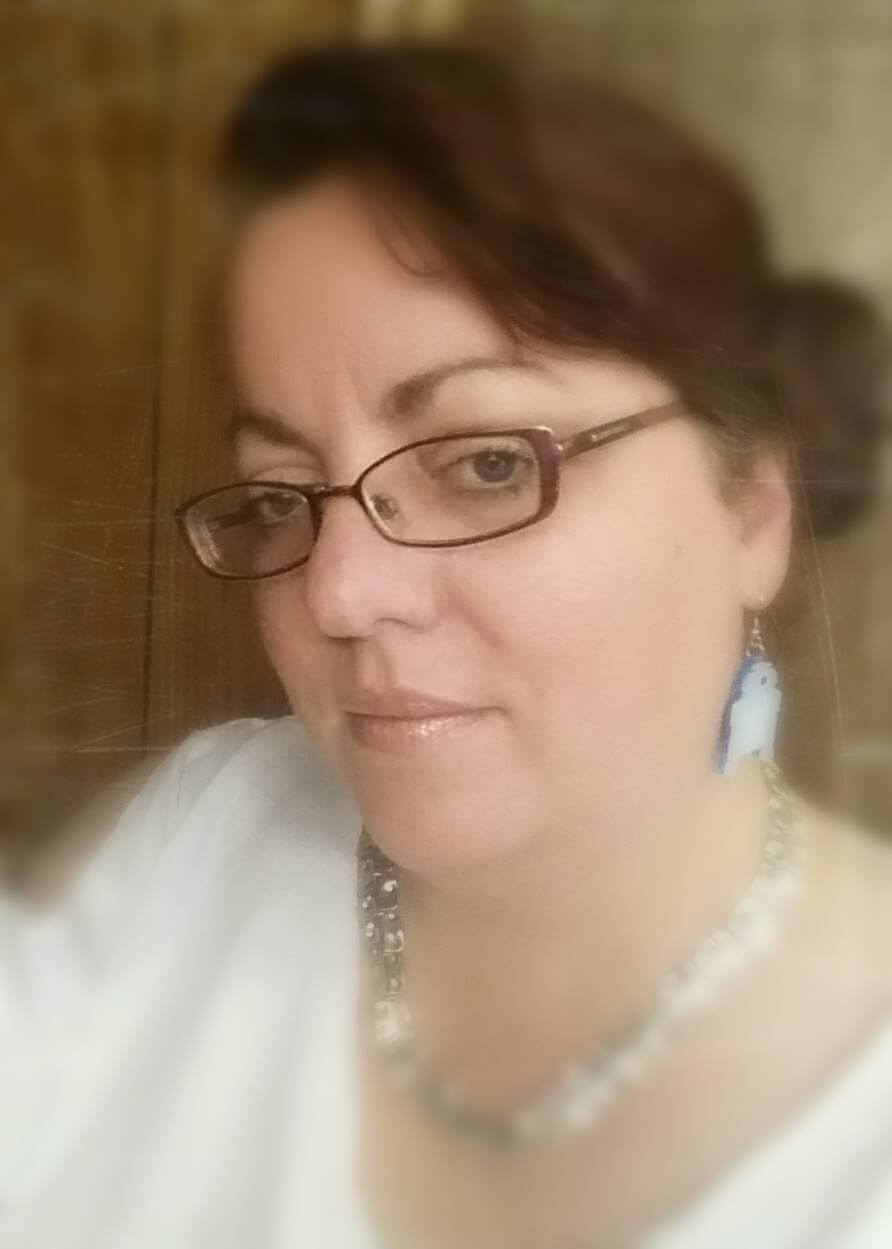 "I recently completed Historical Sewing's Hand Stitches for 18th Century Sewing class. Jennifer has a very engaging teaching style that is clear and concise. She makes seemingly difficult techniques accessible and easy, even with my cognitive issues. I never thought I could understand the concept of a rolled them, much less see one and now I can!
Many tips and tricks are provided that are useful for the beginner as well as those with more experience under their belts. I love the fact that this class is not a "do it this way because that is how it is done" kind of course. There are plenty of explanations offered about what, where, why, along with how. I can't wait to put my samples and notes into a binder for my reference library. I strongly recommend this course for all those interested in re-creating historical garments as well as reenactors."
~ Rebecca S.
Your Instructor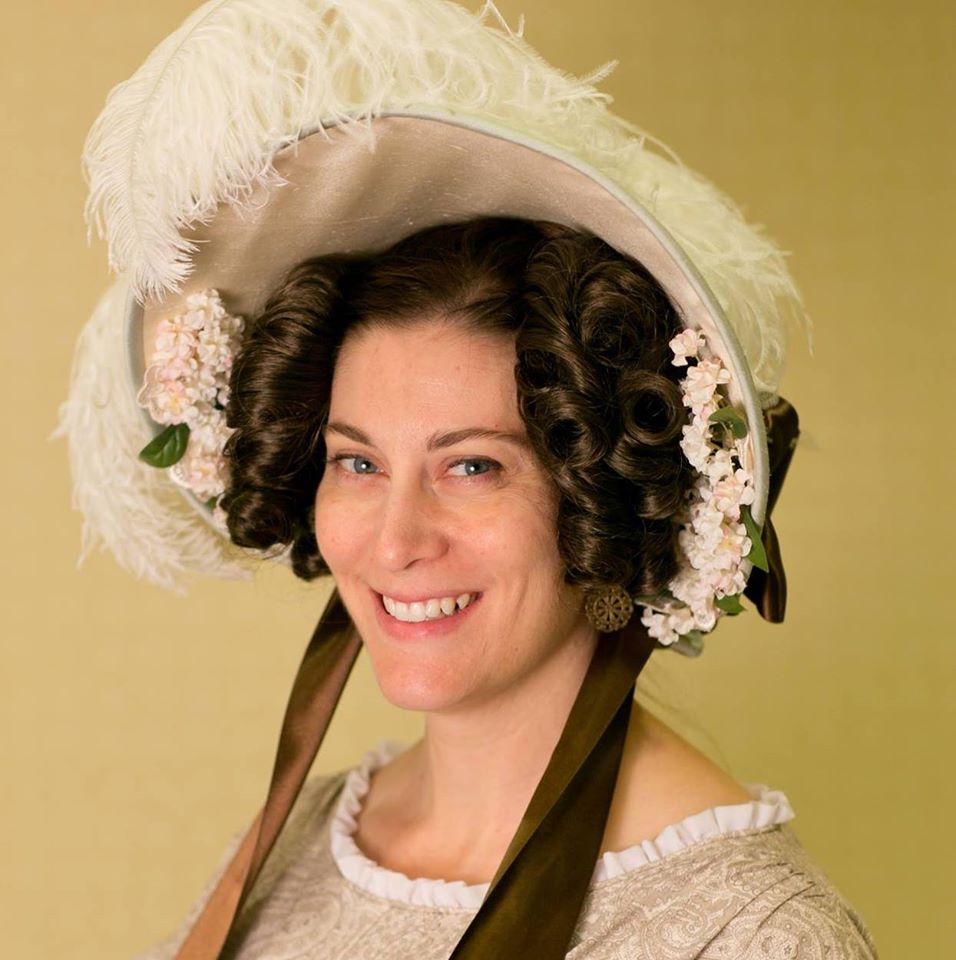 Teacher to hundreds of sewing and costuming students since 2004, Jennifer dreams of the nostalgia of the past and brings it into her modern life through creating costume ensembles from about 1780 to 1920. Dark chocolate, Jane Austen and bustle dress fanatic. Daughter of the King.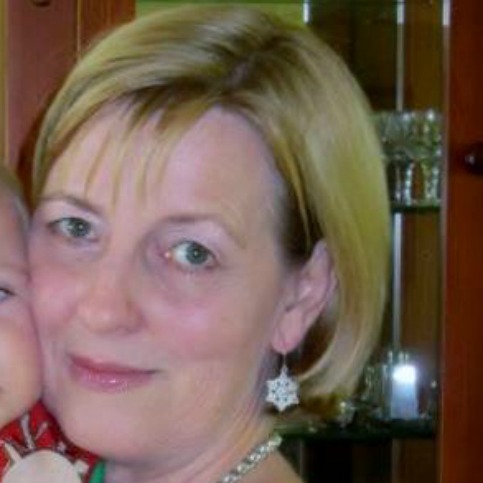 "As with all of Jennifer Rosbrugh's courses, this course on different stitching techniques is well set out, with concise descriptions and instructions. The instructions and videos are wonderfully clear and easy to understand.
What I like most about the videos is the fact that Jennifer explains where the stitches would be used in the construction process of a garment. For someone new to hand sewing and garment construction, there could be no better course available to learn the basics (and not so basic). To those of us who have sewn for a while, it is a wonderful tool to refresh our talents and to learn where to apply our knowledge.
I always learn something new from Jennifer and I love the way the classes are divided into the different stitches. Her class platform is easy to manoeuvre through so if you want to refresh instructions on a particular stitch it is easily done. This course will not disappoint, no matter what stage of sewing you are at."
~ Susanne Hughes
Frequently Asked Questions
When does the class start and finish?
The class starts now and never ends! It is a completely self-paced online class - you decide when you start each lesson, complete the sewing, and when you finish the project.
How long do I have access to the class?
After enrolling, you have unlimited access to this class - across any and all devices you own - for as long as this site is available.
Can I get personal feedback and help with my stitch samples?
Of course! We are here to see you succeed in creating historical fashions you love. Post comments and questions in the box available in each module for personal feedback and celebration of your success.
What if I am unhappy with the class?
We would never want you to be unhappy! If you are unsatisfied with your purchase, contact us in the first 30 days and give us the opportunity to address your concerns.
If I change my mind, can I request a refund?
Due to the nature of the materials and intellectual property presented in the class, all sales are final.
Do the videos include closed captions for the hearing impaired?
Yes! We are excited to offer this service on each video of this class for everyone who may want or need to read what is being spoken in the videos.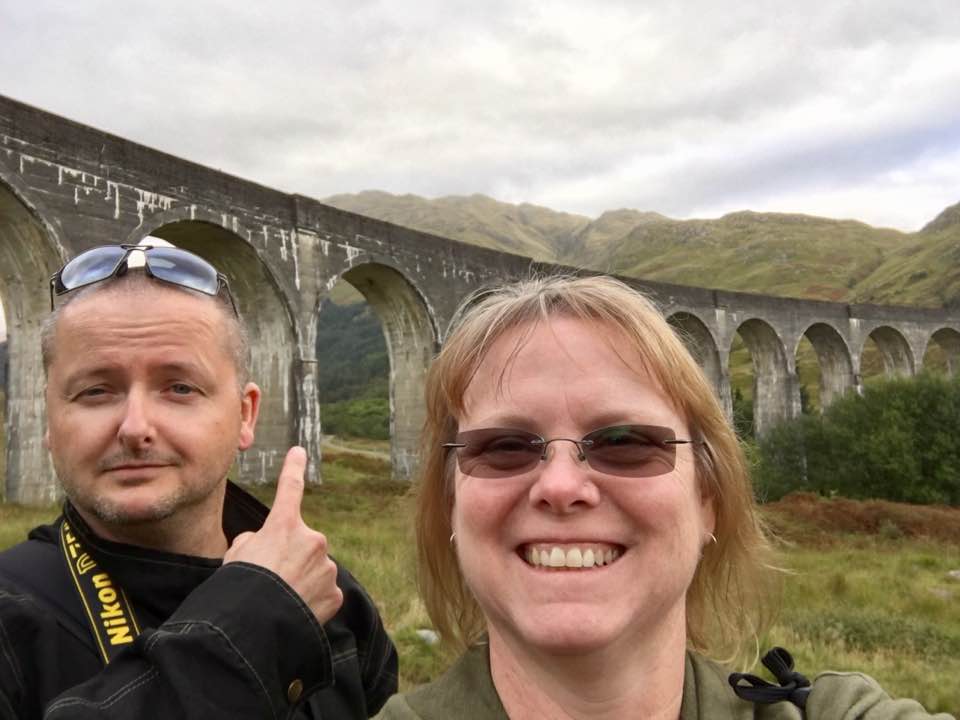 "I love this course! It was very well done and such a useful tool to have in my knowledge stash."
~ Kristen Naylor Ingman