The world of 18th century costuming can be scary! I mean, all the garments and accessories were sewn by hand. Wow!
You may have already finished a hem by hand and sewn on buttons... but what if you wanted to make a gown ensemble using only needle and thread? Where do you begin to know how to secure fabrics together.
How do you sew a seam by hand where it will be sturdy and not rip out on you?
Does a simple back and forth stitch make a secure hem? Will it hold?
What about making trims and gathers??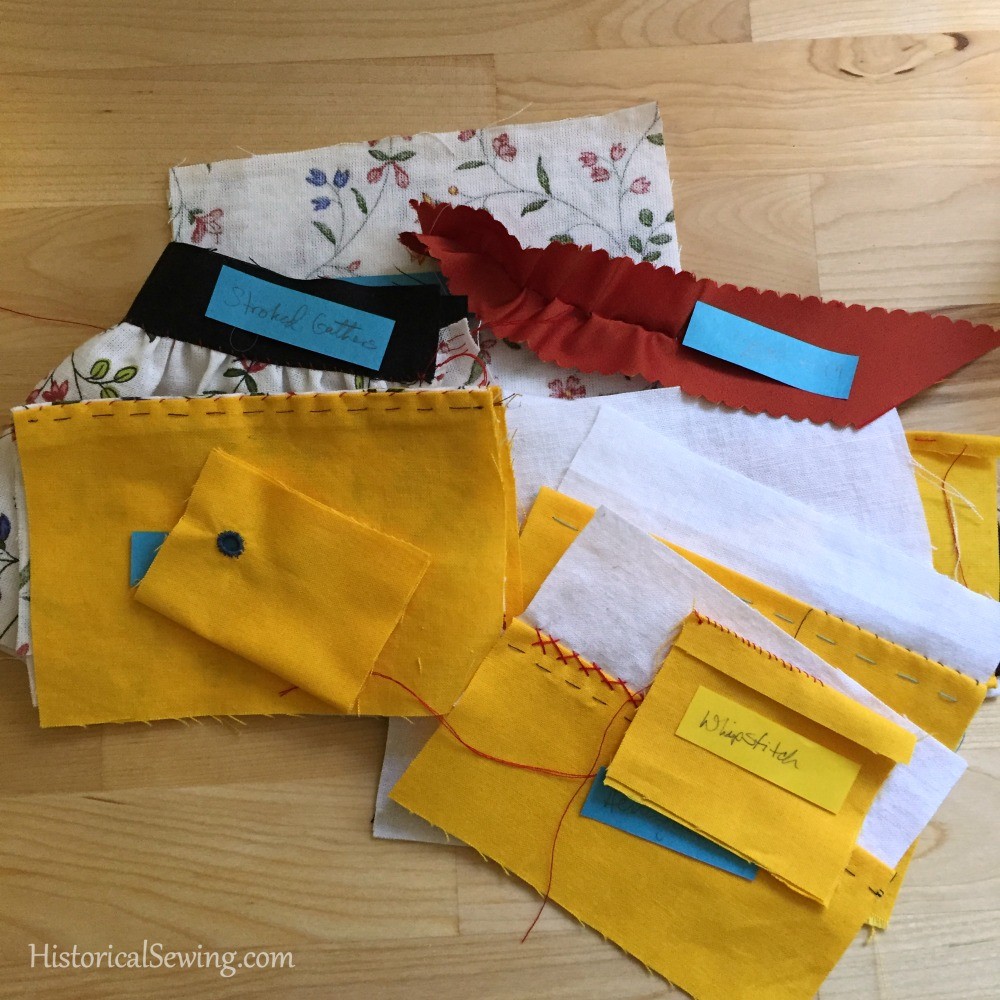 With this complete stitch library of video and photo tutorials, you'll gain the confidence to move forward with those circa 1700's projects knowing the garments won't fall apart on you as you wear them.
Scroll down to see the full list of tutorials included in the class curriculum. You get 17 tutorials in this class! That's a lot of specific hand sewing stitches.
The stitches taught here will give you all you need for your 18th century sewing.
The Fell Stitch will get your shift/chemise together. The really cool English Stitch will give you period correct construction on bodices. And the Rolled Hem will produce fine edges for your millinery (a.k.a. accessories).
In each tutorial you'll get a video of the stitch being performed as well as tips and hints for easier and smoother results.
Make your own swatch book of samples made from the tutorials in class so you can easily refer back to them when your sewing project calls for a particular stitch.
Beginners, seasoned hand sew-ers, and Left-Handers are all welcome!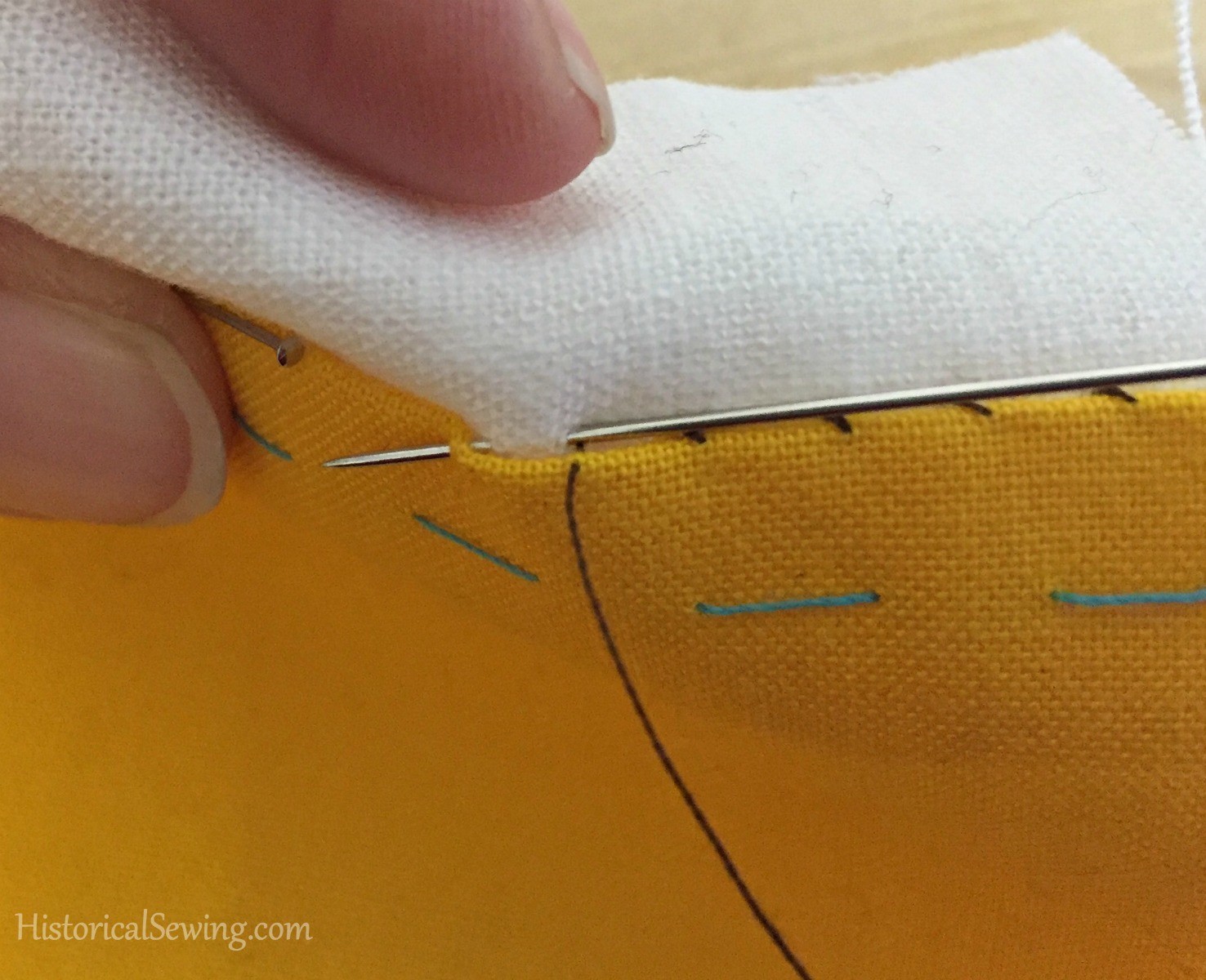 Also included are notes on hand sewing including supplies recommended for best results. And with each tutorial you'll learn where the stitch is most often used so you don't fumble around trying to get the perfect stitch construction for a particular garment area.
Take the leap into hand sewing construction and finishing! It's not as hard as you think. You can do it!!