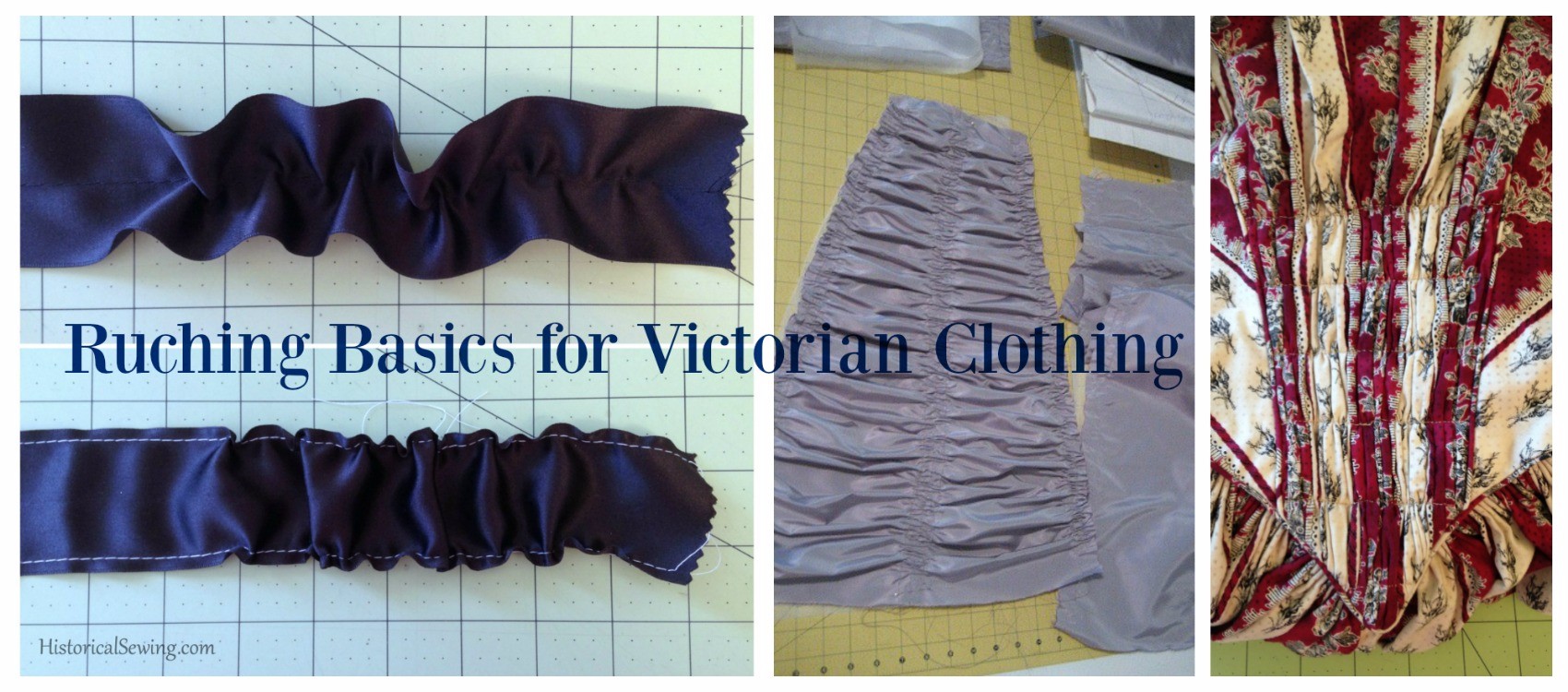 Ruched panels – in all their glorious, gathered loveliness – seem to pop up frequently throughout the Victorian Era (1837-1900). You'll find ruched bodice panels, puffings as skirt trims, and gathered accents in ribbons for all sorts of marvelous decorations.
The process of ruching isn't hard. But in some ways it looks so complicated!

Ruching, or to make a ruche, is simply gathering up sections of fabric or ribbon in repeated rows.
As it relates to Victorian clothing, it is then mounted to some sort of foundation, either a shaped base or a garment itself.
In this class you'll learn the basic techniques that go into this creative embellishment and design element. Then we'll look at a few sample garments where the ruching technique was used.