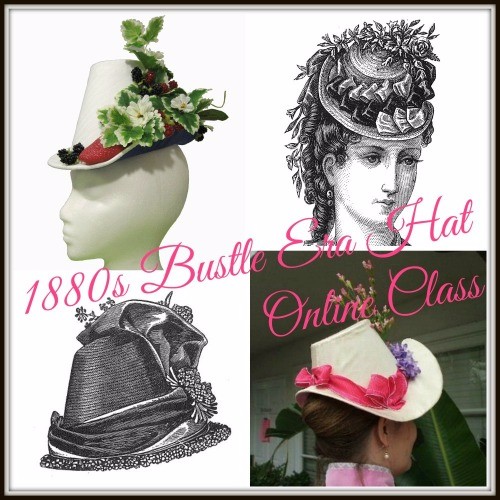 It's time to complete your Victorian ensemble with a fantastic hat!
Through 4 complete lessons, we'll cover all the steps needed to create a buckram hat frame with formed crown and brim then cover with fabric and decorate with trims.
Each lesson has detailed videos along with an accompanying PDF handout complete with homework assignments to keep you on track with your project.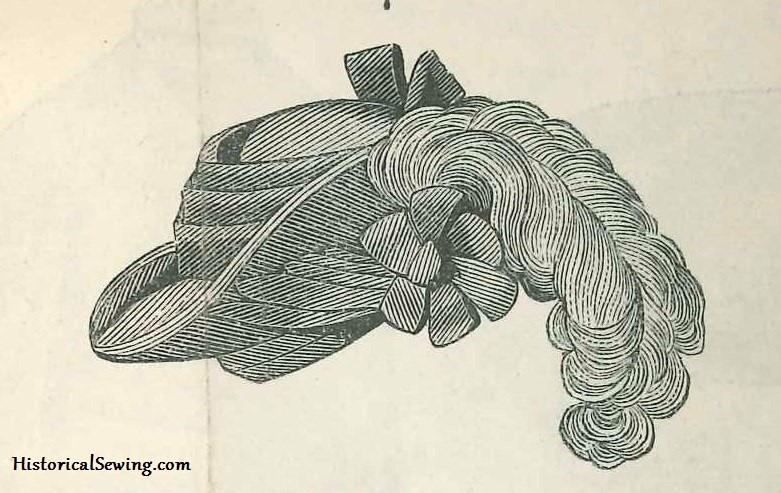 This class is for intermediate-level crafters.
You'll learn exactly how to complete each step but you should understand basic sewing techniques including hand sewing stitches like the whip and stab stitch. This is more of a crafting class rather than sewing and for the most part we'll stick with simple instructions for easy project completion.
The priority of this hat class is for you to understand how a buckram frame hat goes together. Once you understand the basics of putting a frame together and covering it, you'll be able to tackle other hat and bonnet designs. They are limitless.
Together we'll focus on the specific topic of making a buckram frame hat project so we can saturate the knowledge and improve our millinery skills. We'll explore the various parts of hats from the 1870s and 1880s including the varying crown height and shaped brim and that most important of all – trimmings!
Detailed Tutorials:
Lesson 1: Discuss millinery supplies & tools, pattern selection, hat designs, recommended fabrics, & possible trim ideas
Lesson 2: Cutting buckram and fabrics; applying millinery wire; forming the crown section
Lesson 3: Adding a mull layer to the frame; covering the crown and brim sections with fabric
Lesson 4: Joining the crown to brim; adding trims; adding a lining; tips for wearing your new hat (including hairstyles)
Although making a buckram hat can seem quite complicated, we'll walk through each step in detail so you know exactly what to do.

You'll find a variety of hat patterns on the market. However, for this class we'll be using the Truly Victorian #550 & #551 hat patterns (sold separately in our Old Petticoat Shop). Several other pattern options will be provided, but please note that what you see in the videos and lesson handouts will cover the above patterns specifically.
Choose which decade you want to make: Early Bustle 1870s or Late Bustle 1880s. Or make a hat that works for both! The techniques you learn in class will carry you far beyond the Bustle Era too.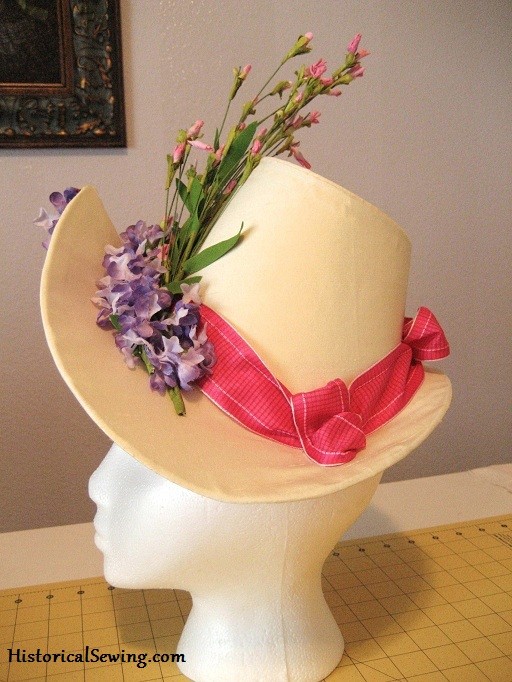 Valuable Skills & Techniques You'll Learn:
Fabrics specifically recommended for 19th C. millinery projects
How to sew wire to buckram by both hand and machine
Why you should add a mull layer to your hat frame
Cutting buckram the easy way
Learning how & why to use a thimble
How to get the tip to fit into the formed crown section
How to cover a hat frame with fabric
Working with a curved needle
Types of trims & their placement suitable for late Victorian hats
How to apply trims to hats
Start learning and creating today to be properly attired for the next Victorian event!
One final note - this class was initially hosted on my blog, HistoricalSewing.com. Any reference to emails, different lesson pages or logins, and even timing between release of lessons should be disregarded. You have access to the entire class lessons here on this site with progression on your own schedule.