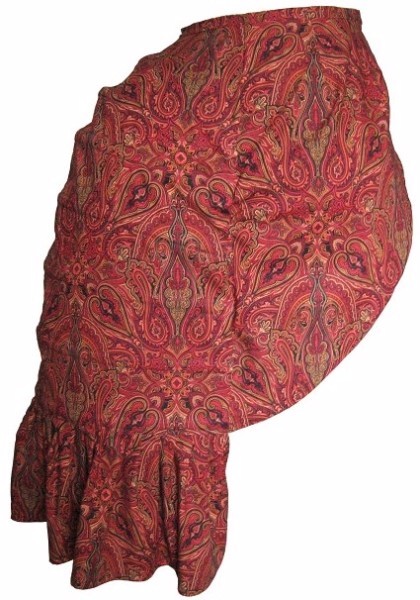 Beginning undergarment class for building your Victorian Bustle Era silhouette!
Want to sew a 1870s or 1880s dress but need the bustle undergarment first? Confused of where to start making a bustle?
Many undergarments are the last thing we costumers think of, right? Why not start now and get yours done before you need it? The lobster tail bustle goes together quickly and does the job of keeping your skirts properly supported in the bustle silhouette.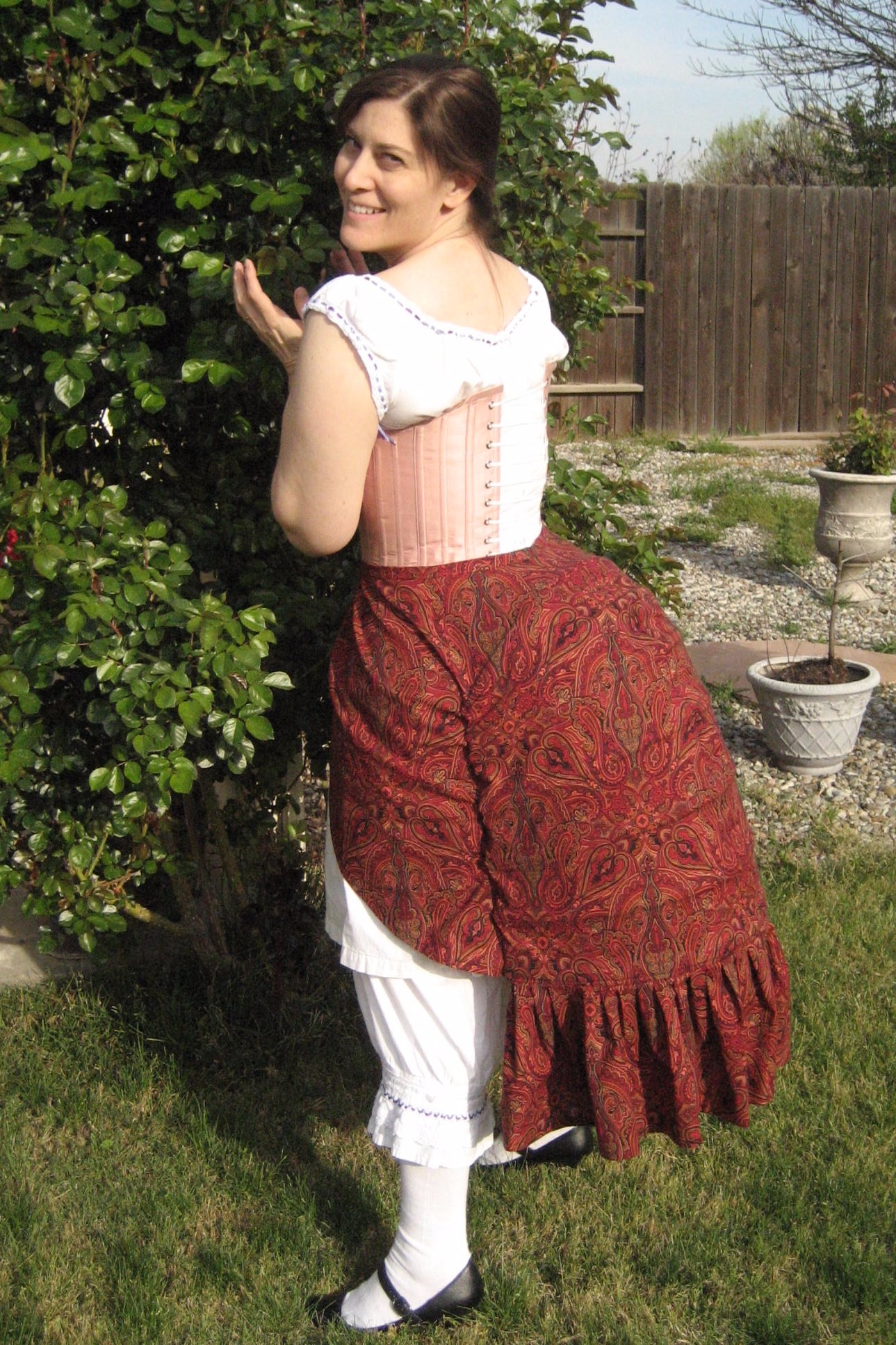 Through a quick 2-lesson class we'll walk through each step to create a lobster tail style bustle support. Each lesson has five complete video tutorials along with an accompanying PDF handout and homework assignments.
Detailed Lesson Plans:
Lesson 1: Discuss appropriate fabrics, cut & mark the pieces, sew hems & darts, and add wire channels
Lesson 2: Add a ruffle, sew side seams, and finish with the waistband and hoop wire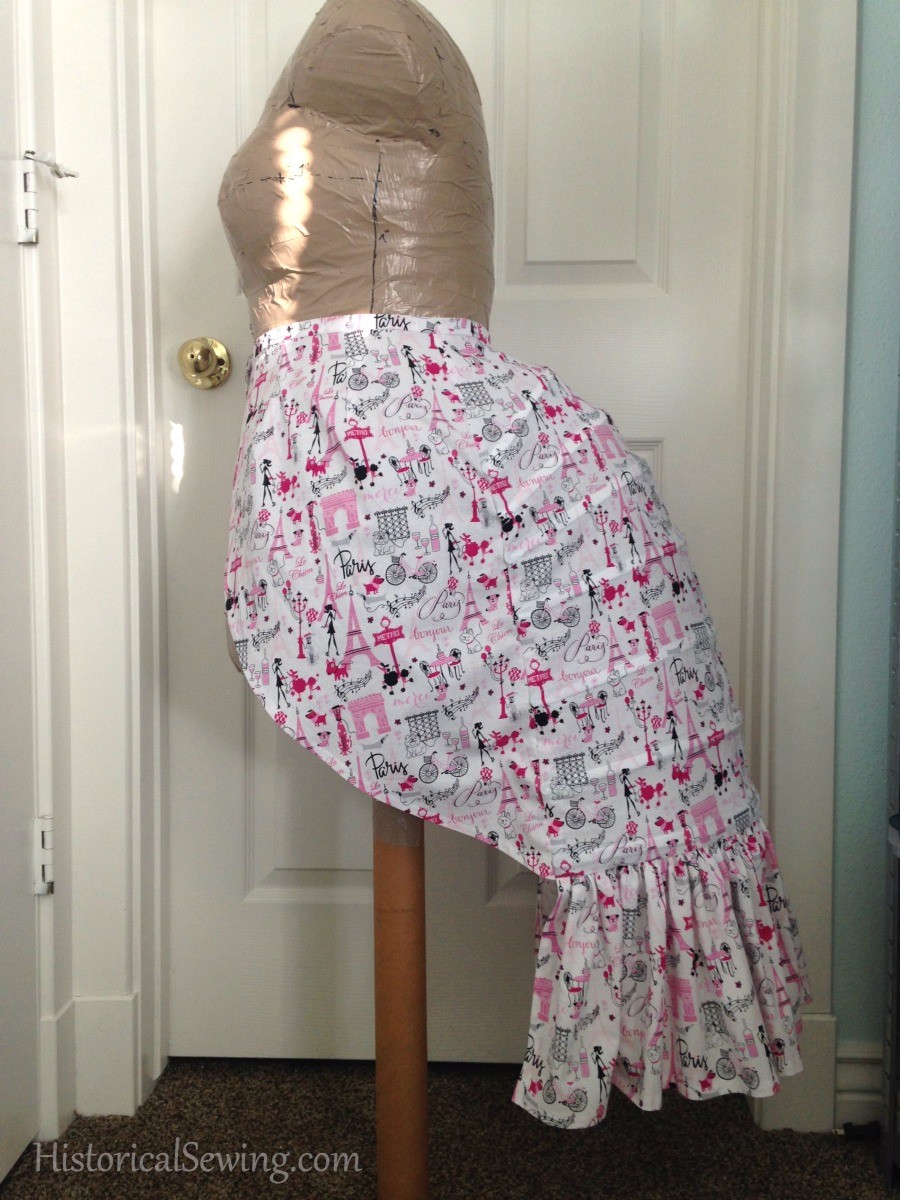 Beginner to intermediate level class. You should be familiar with basic sewing techniques including sewing darts, topstitching, grading seams, hemming, and a hand whipstitch. Although, I will walk you through each of these methods when we get to that part of the sewing.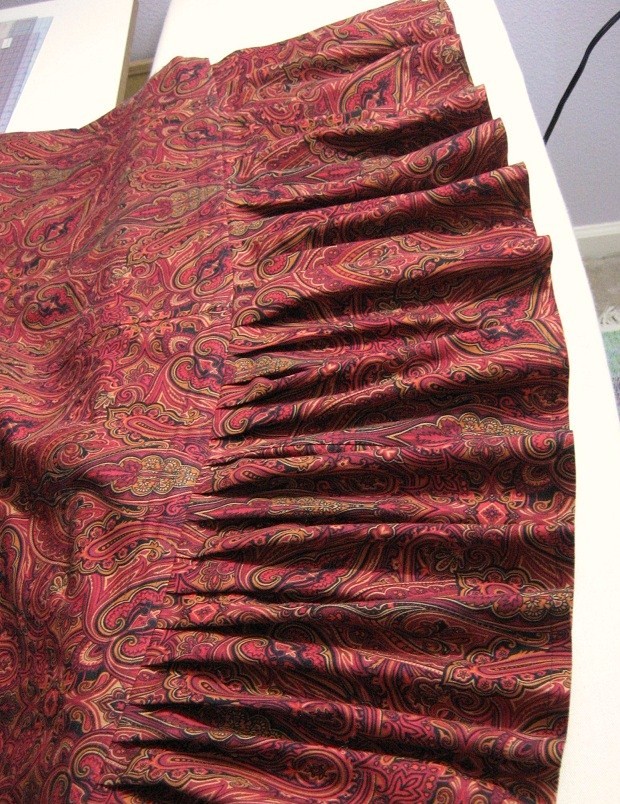 Valuable Skills & Techniques You'll Learn:
What fabrics to use for a bustle undergarment
How to mark fabric for sewing & casing placement
Tips on sewing with the grain
How to apply bias tape within a curved area
How to pleat a ruffle
Tips to setting on a waistband
How to cut and tip hoop wire
If you have sewing experience but are new to historical garments, you will feel comfortable here. We'll be following the pattern closely so you should be able to follow the class just fine. If you are new to sewing, this is a perfect starting point to build your skills and develop strong techniques.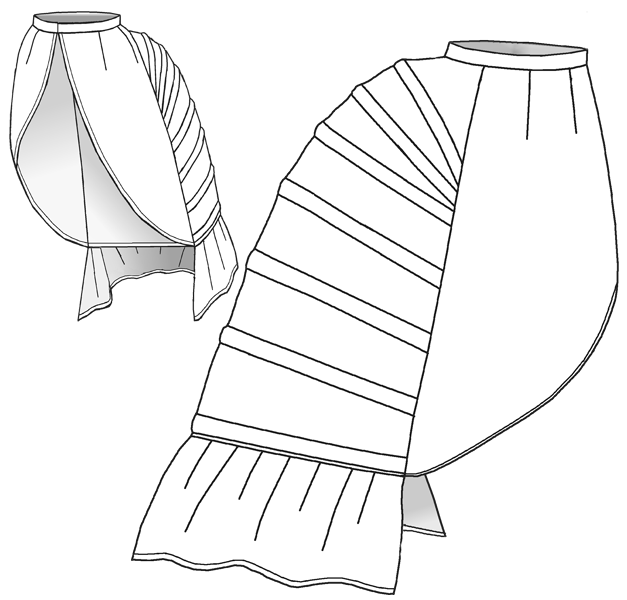 Although a number of patterns are available for a lobster tail bustle undergarment, for this class we'll be using the
Truly Victorian TV163 - 1887 Imperial Tournure
(sold separately). It is a sturdy shape and the sizing is well-drafted. You can choose to make the regular size or the larger Imperial size. Both are included in the pattern!
Class begins when you're ready and is available immediately upon enrollment. The site saves your place, so you can easily come back to the spot where you left off to go sew.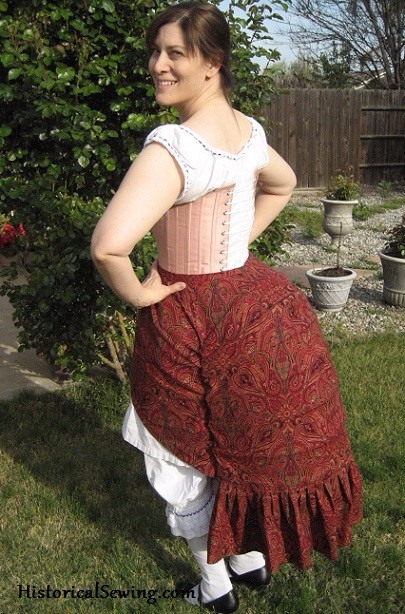 Thank you for the opportunity to sew with you!
P.S. In November 2015 there became a shortage of hoop wire (double spring wire encased in plastic) due to a manufacturer closure. We recommend you use "hoop steel" in 10 mm width and 0.5 mm thick for hoop and bustle projects like this one.
Although in 2017 the old style was starting to become available again from a couple of vendors. Do some searching for the wire that fits your budget. Options will be listed in the Lesson 1 handout.

One final note - this class was initially hosted on my blog, HistoricalSewing.com. Any reference to emails, different lesson pages or logins, and even timing between release of lessons should be disregarded. You have access to the entire class lessons here on this site with progression on your own schedule.