You've dreamed about dancing with Mr. Darcy.... The local historical society is hosting a winter tea.... The book club is delving into Jane Austen.....
Whether you are new to the elegant period of the early 1800s or a long-time reveler, this online sewing class will feed your need to connect to the past through the clothing. It is designed specifically for those who dream of the past and are ready to bring it to life!
Together we'll walk through each step as we sew up a basic, apron-front Regency-era dress.
Yes - every detail from fabric selections to hem is covered! Lessons include video tutorials and instructional photos along with an accompanying PDF handout with homework assignments to help move you along in your project.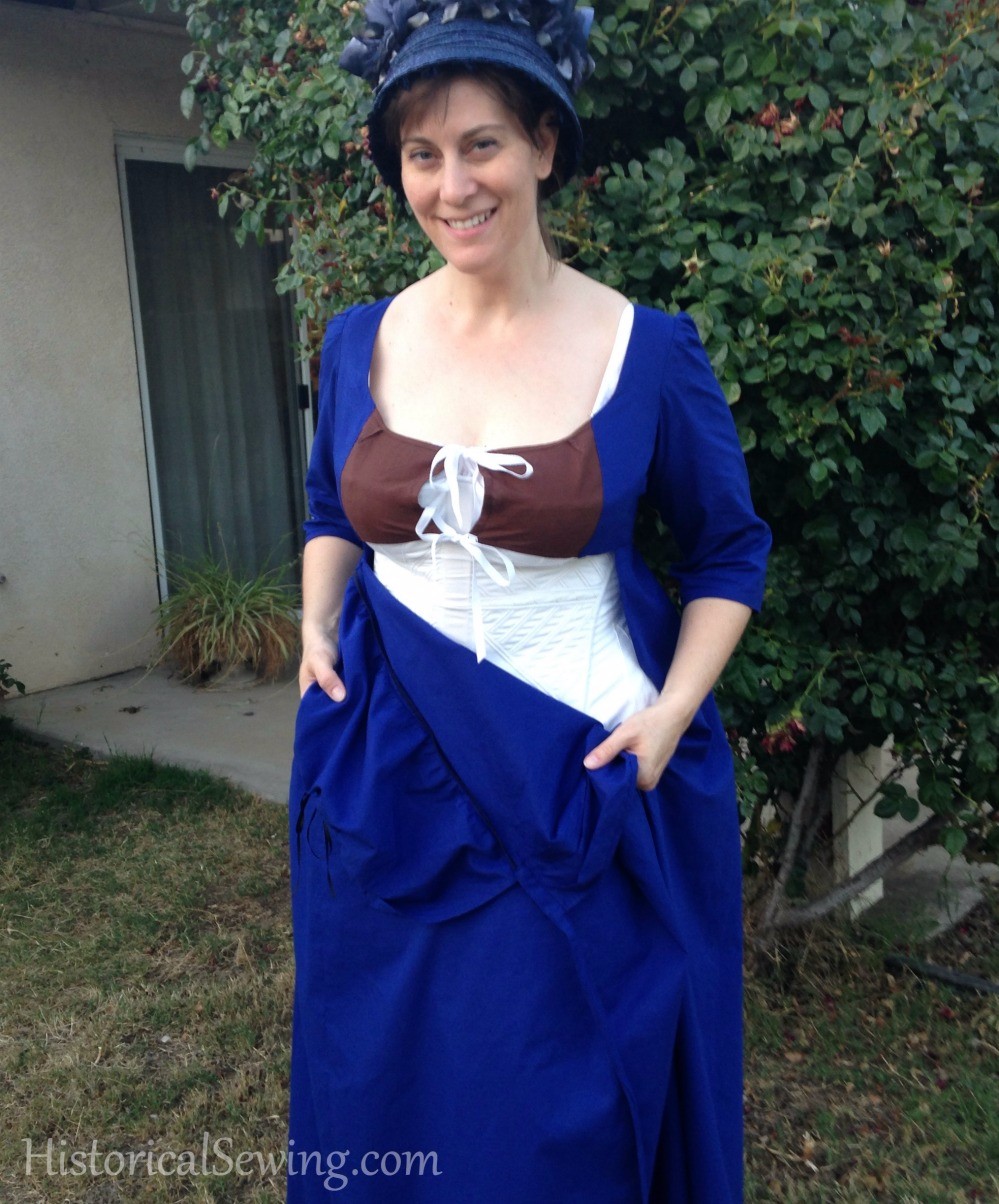 Complete an Authentic Regency Era Gown
This is an Beginner to Intermediate sewing class. You should be familiar with your machine and have a little experience with sewing clothing - modern or historical. Be willing to advance your basic skills without boredom: straight seams, casings, pleating/gathering, set in sleeves and hand hems. We will follow the class pattern closely, so even those new to the Regency Era will be able to keep up!
The priority is for you to perfect your basic techniques while understanding period construction (and how it looks more complicated than it actually is).
Come to class and focus on making a historically-accurate dress with adjustable lining and skirt ties to challenge your fundamental dressmaking & fitting skills. Together we'll explore fitting this simple dress design as well as the various sewing methods to make it come together easily.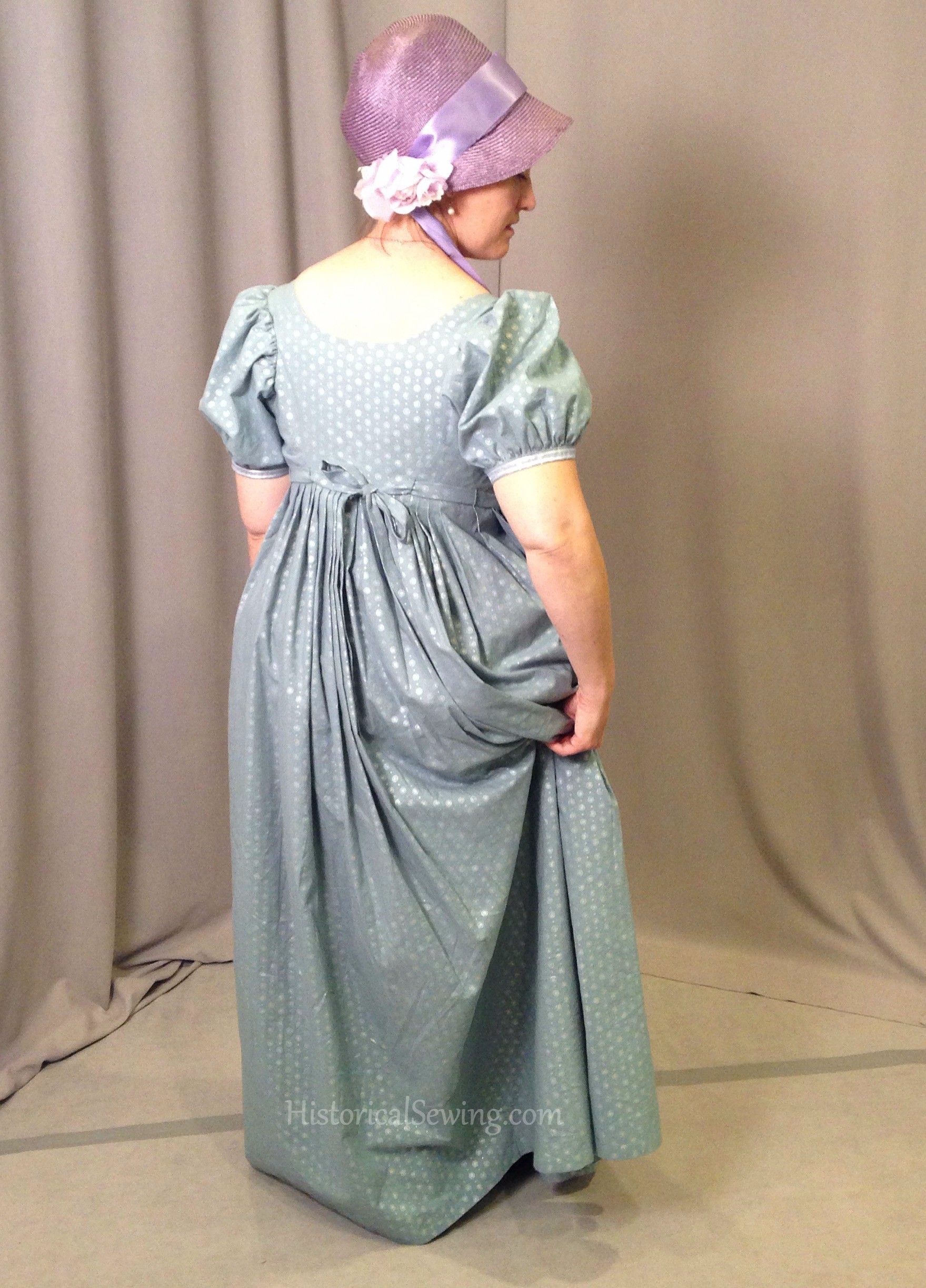 Thrilling Lesson Plans Prepared for You:
Lesson 1: Discuss fabric selections, take detailed measurements, mockup sewing tips
Lesson 2: Fit bodice mockup, do pattern alterations and cut fabrics
Lesson 3: Begin construction with bodice lining and sew sleeves
Lesson 4: Sew the skirt and attach to the bodice
Lesson 5: Finish with sewing the bodice, hem and final touches


You'll find a variety of Regency dress patterns available. For this class I wanted to use a well-drafted and generally historically-accurate pattern to make the project easy for you but also one we could have fun with!
For this class we'll be using the excellent Laughing Moon #126 Ladies Round Gown & Trained Gown c.1800-1810 pattern (sold separately). Sizes in pattern - Bust 30.5" to 56".
Although, as with all our classes, you can choose to use another Regency dress pattern. But be aware that the specific steps of each lesson will cover the class-specific Laughing Moon pattern. However, I've found the directions translate well to other published patterns.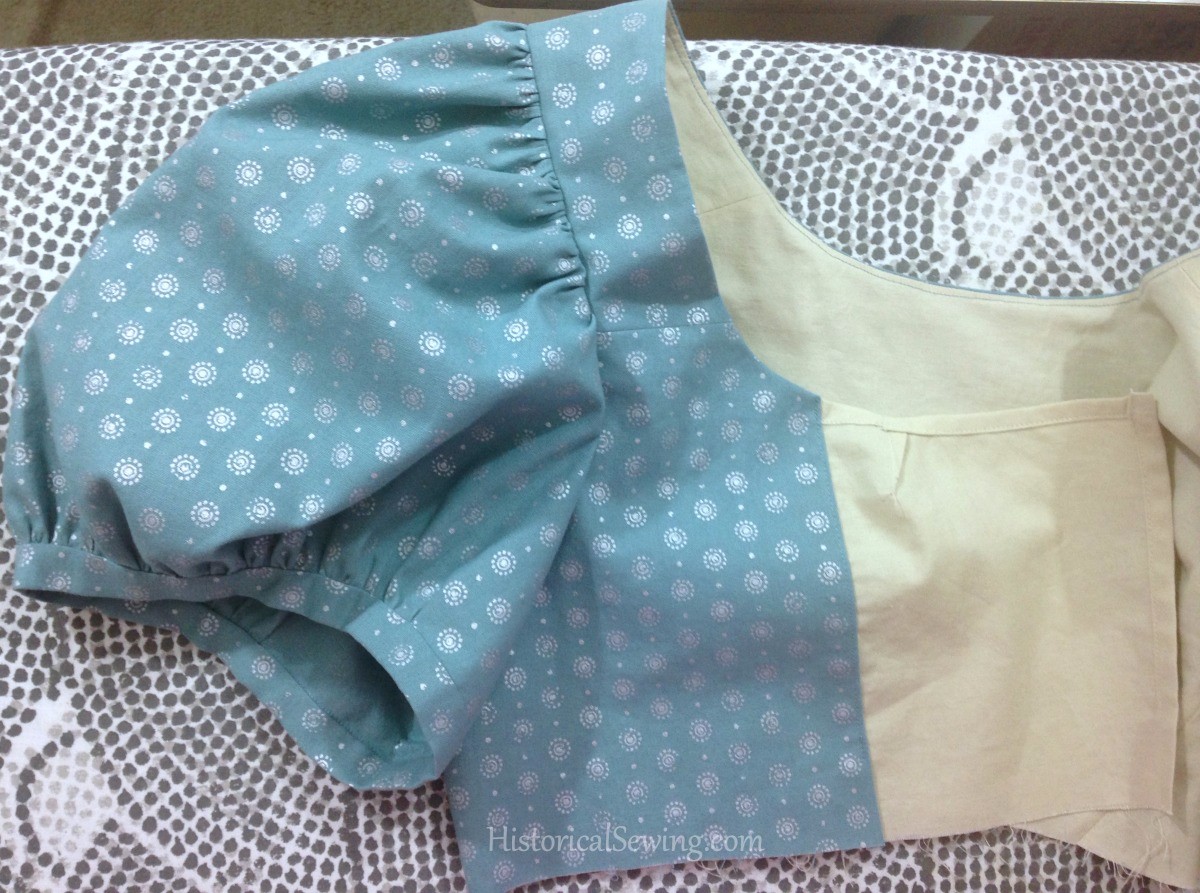 Valuable Skills & Techniques You'll Learn:
Fabrics to use for Regency dresses
Accurate measuring for Regency wear
Fitting tips for your specific body type
How sleeves affect the fit of the bodice
Altering pattern pieces
Mounting fabrics to a lining
Setting in sleeves in the Regency style
Painless skirt pleating or gathering
Learning the unusual closure of this simple dress style
Finishing details for wearing ease
Hemming tips for pressing & sewing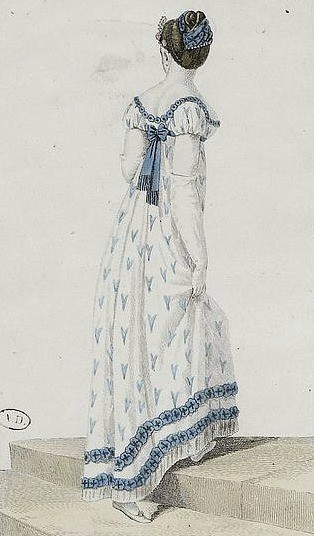 Beginner to Intermediate Level Class
If you have sewing experience but are new to historical garments, you may find this class a nice challenge. We'll be following the pattern closely so be confident you can keep up.
If you are new to sewing, this class may be a stretch for you. But if you are brave, take the challenge and go for it!
If you are advanced in your sewing skills, you are welcome! Maybe you want to try a new time period. Or simply want the class as accountability so your dress gets done. We're here to push you forward. :-)
No matter your level, we all have methods we can share with each other. Bring yours along to the class for full participation.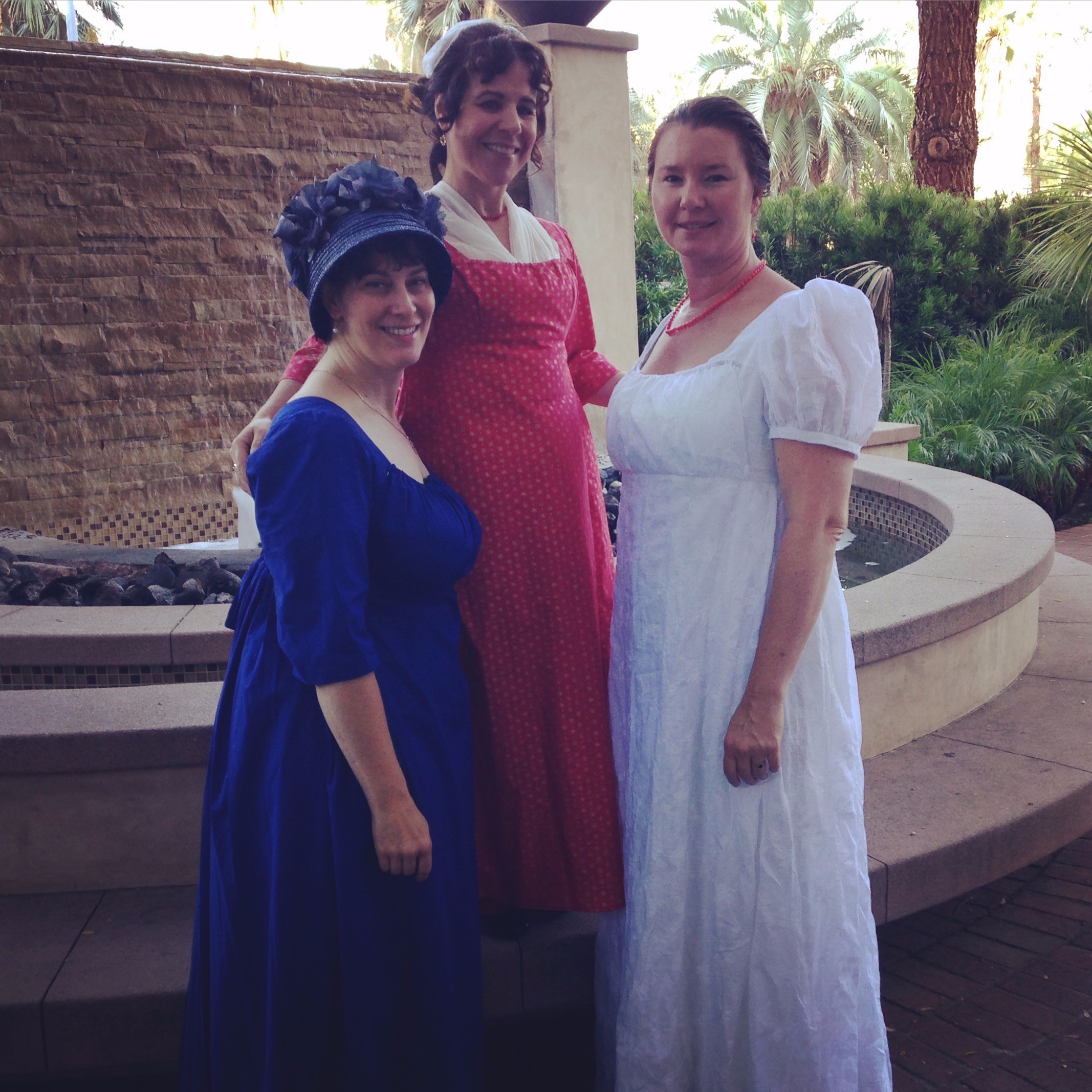 One final note - this class was initially hosted on my blog, HistoricalSewing.com. Any reference to emails, different lesson pages or logins, and even timing between release of lessons should be disregarded. You have access to the entire class lessons here on this site with progression on your own schedule.