Finish off your lovely Regency ensemble with a cozy or elegant Spencer jacket!
That walk to Meryton is waiting! Time to don your spencer and bonnet and follow the regiment into town.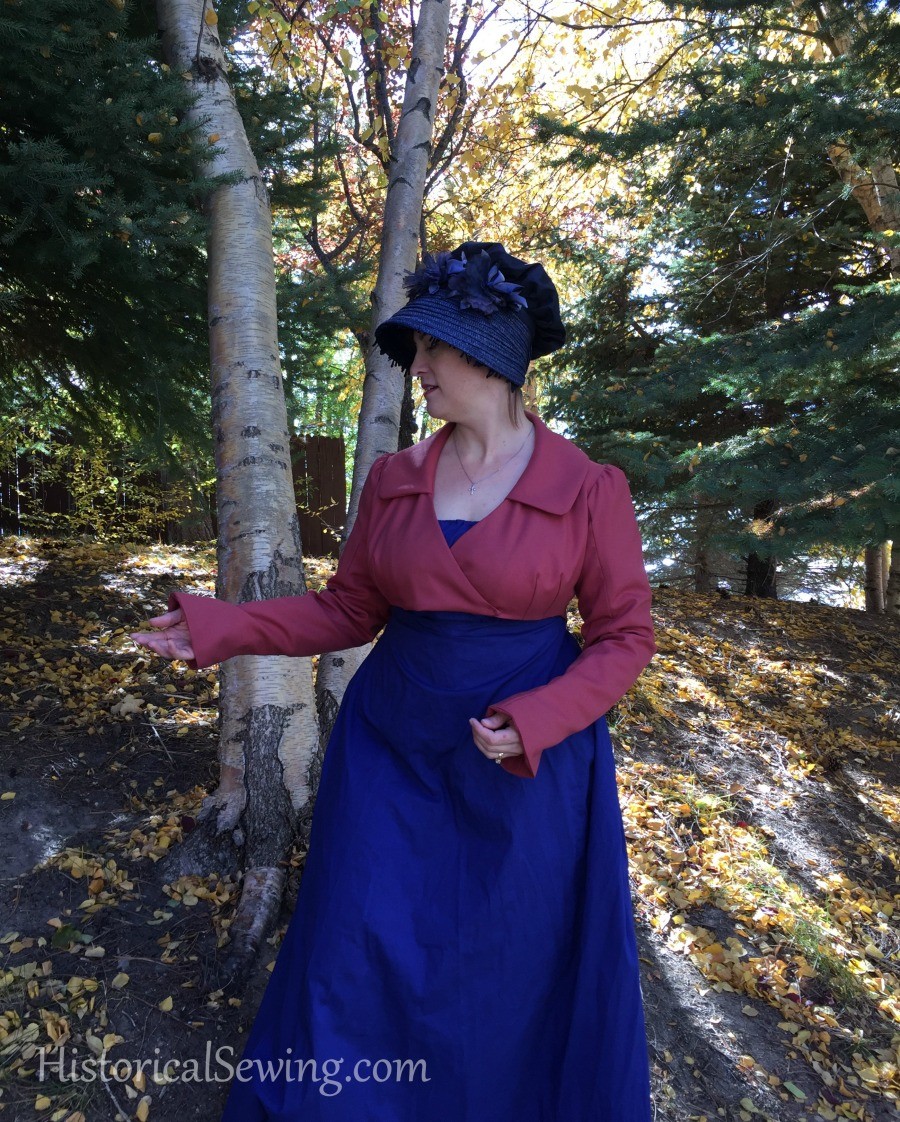 If you LOVE - the Regency Era and want to add to your historical wardrobe, come along with us making a jacket to complete your daytime look... or even make one to protect you from the chilly night air as you travel to the dinner or ball room.
This online sewing class is designed specifically for fitting and sewing those cute little jackets so synonymous with the Regency Era.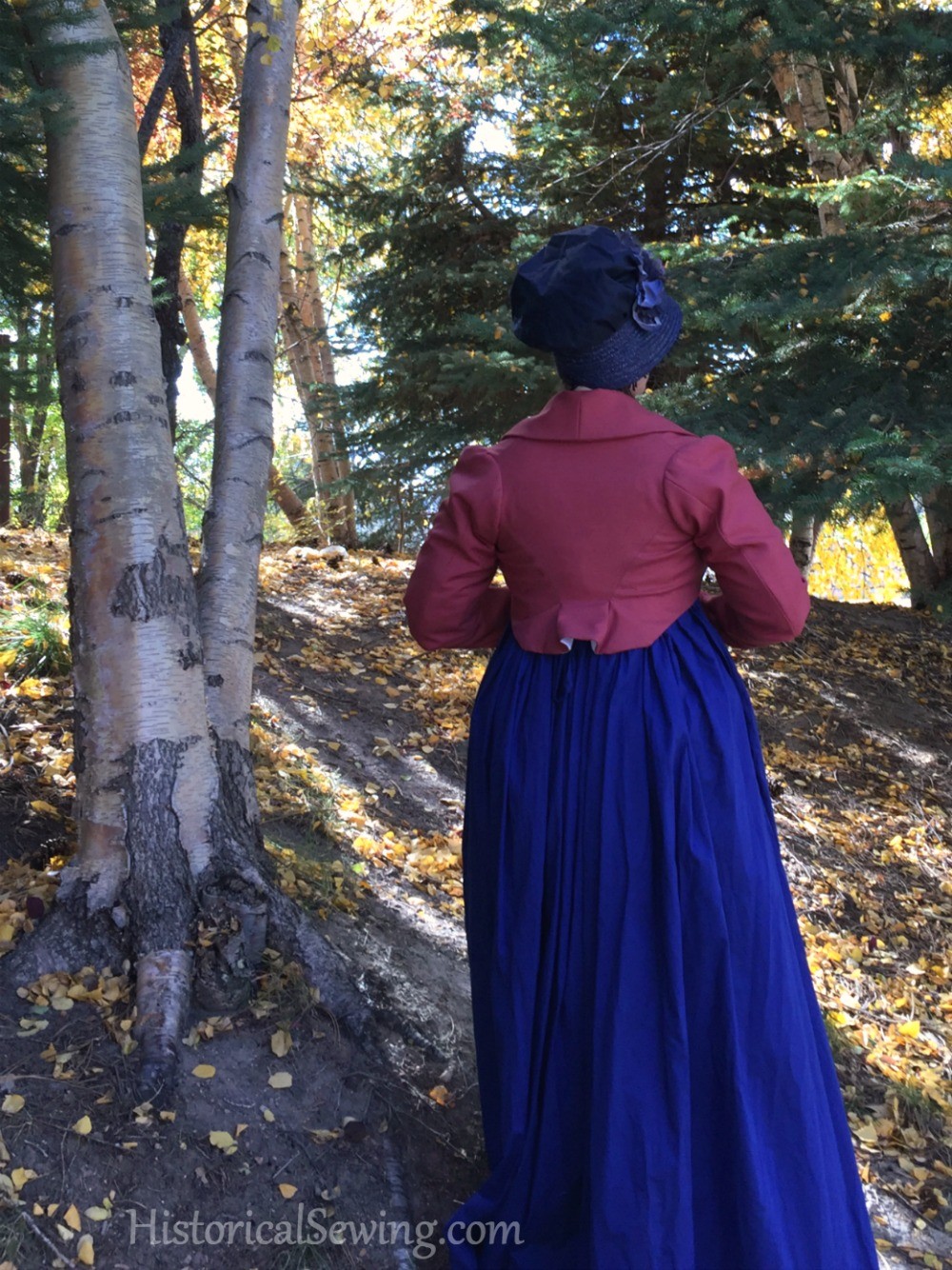 Check out the Curriculum below! Full lessons include video tutorials and instructional photos along with an accompanying PDF handout to help you move easily through your sewing project. Sewing a spencer is fun!
I've also included two BONUS sections on piping and wrist straps to add a little something extra to your jacket.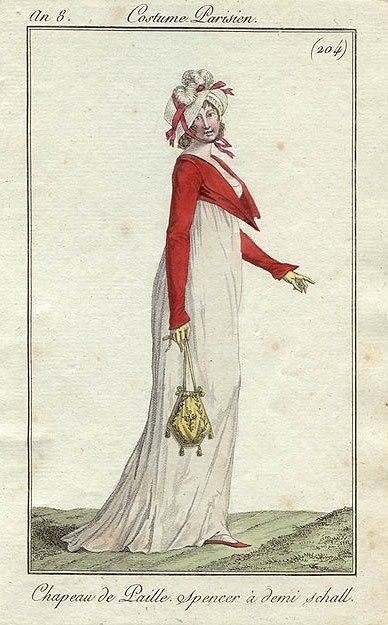 Complete an Authentic Outerwear Garment
This is an Intermediate sewing class. You should be familiar with your machine and have a little experience with sewing clothing - modern or historical. It is suggested you already have a Regency dress and proper undergarments to take measurements and fit your spencer over for the best look. We will follow the class pattern closely, but I'll give tips for easier and better sewing.
Improve your basic techniques of Regency sewing into more understanding of the time period and how a well-made outerwear garment fits over your foundations and changes the look of your ensemble.
Come to class and focus on making a historically-appropriate jacket with options for collars, those cute tail pleats, and a flattering neckline on a variety of bust sizes. Hone in on your fundamental dressmaking & fitting skills.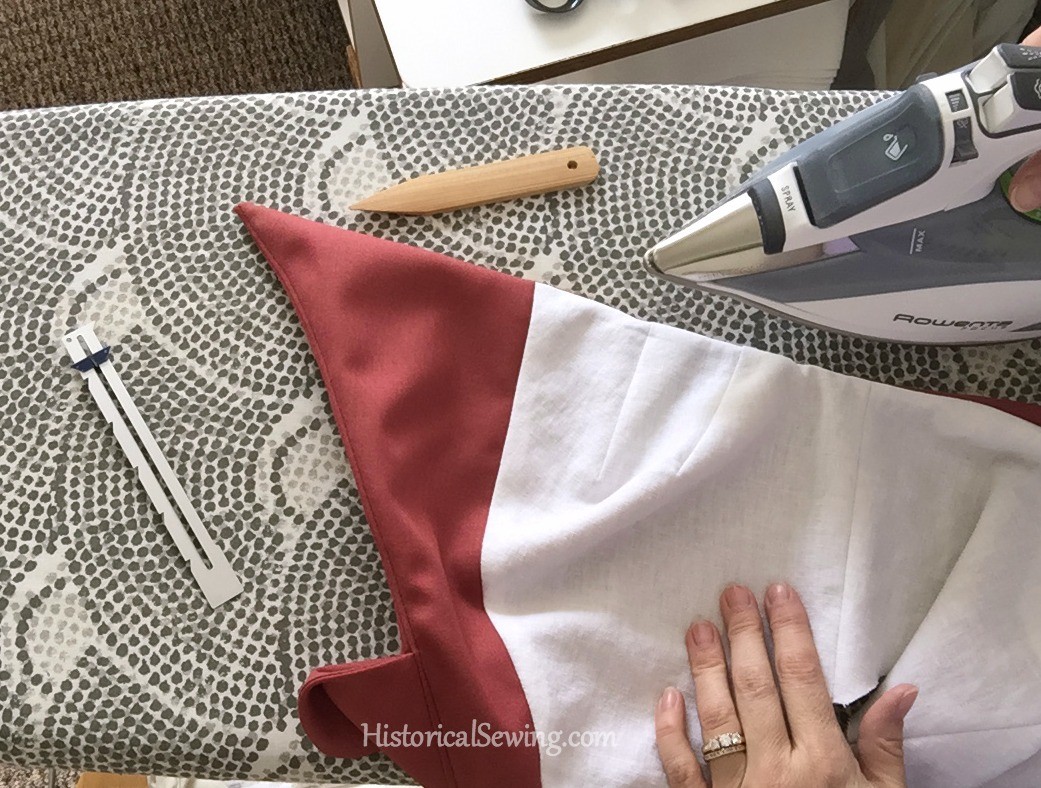 Thrilling Lesson Plans Prepared for You:
Welcome: Collect supplies, discuss time period research, review pattern selections
Lesson 1: Take measurements, go over tips for making a mockup, fit the mockup, complete pattern work, cut fabrics
Lesson 2: Begin construction with darts, seams, and sew lining
Lesson 3: Construct collar, attach lining to finish neckline and bottom edge
Lesson 4: Finish with sleeves and the closure


You'll find a variety of Regency spencer patterns available. For this class I wanted to use a well-drafted and generally historically-appropriate pattern to make the project easy for you but also one we could have fun with!
For this class we'll be using the excellent Laughing Moon #129 Ladies' Wrapping Front Spencer Pattern (sold separately) which covers years circa 1798 to 1809. Sizes in pattern - Bust 31.5" to 56".
Although, as with all our classes, you can choose to use another Regency spencer pattern. But be aware that the specific steps of each lesson will cover the class-specific Laughing Moon pattern. However, I've found the directions translate well to other published patterns.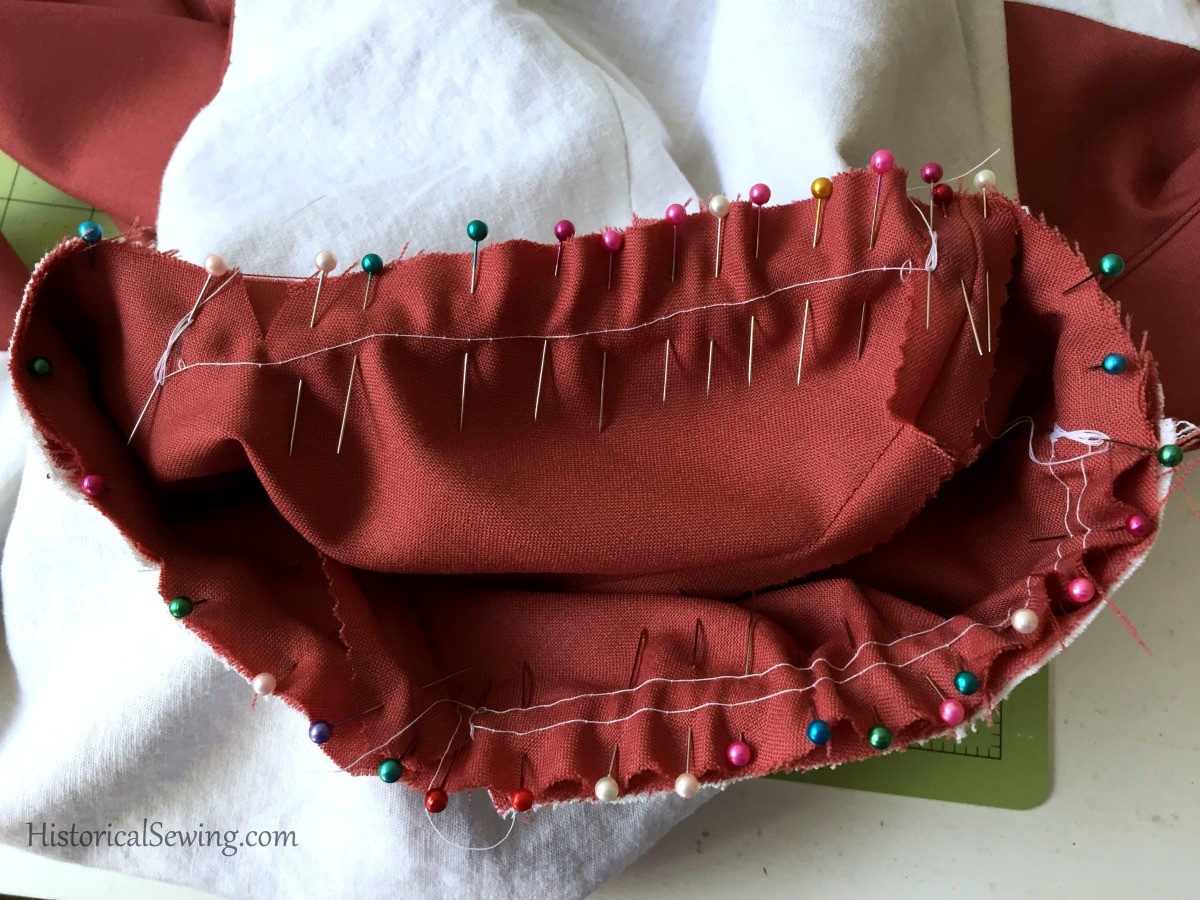 Valuable Skills & Techniques You'll Learn:
Fabrics to use for Regency Spencer jackets
Accurate measuring for this Regency outerwear garment
Fitting tips for your specific body type
Pattern work after fitting is complete
Improving basic skills like darts, seams, and understitching
Working on collars with layers
Creating back tail pleats that are lined properly
Setting in sleeves easily and the with goal of "right the first time"
How to make and use piping
Finishing details for wearing your finished spencer
Other tips for successful sewing and pressing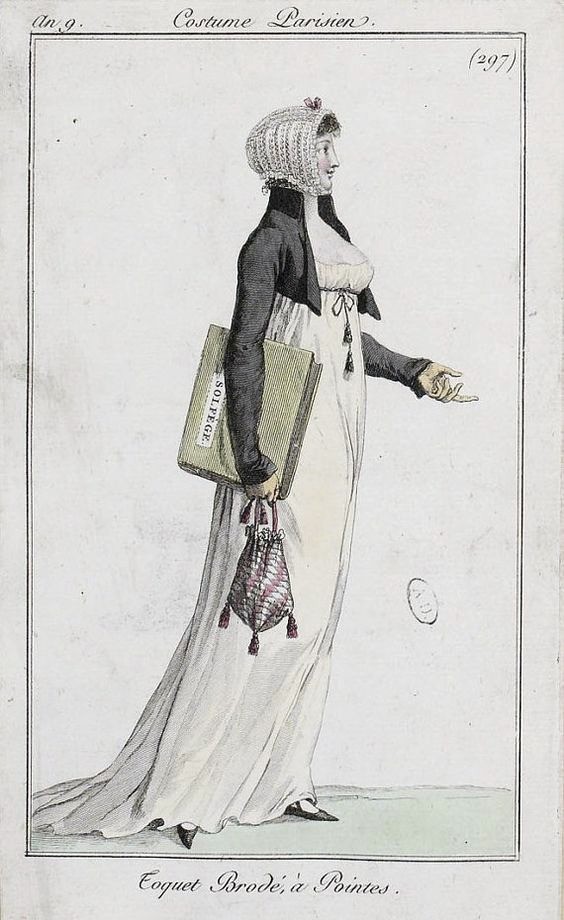 Intermediate Level Class
If you have sewing experience but are new to historical garments, you may find this class a nice challenge. We'll be following the pattern closely so be confident you can keep up.
If you are new to sewing, this class may be a stretch for you. Although, we do cover many basic sewing techniques that will improve your skills. If you are brave, take the challenge and go for it!
If you are advanced in your sewing skills, you are most welcome! Complete your Regency ensemble. Make a short modern jacket using a historical pattern shape. Or take the class for accountability so your spencer gets done. We're here to push you forward. :-)
No matter your level, we all have methods we can share with each other. Bring yours along to the class for full participation. I'm so glad you'll be joining us!