Start your 18th century ensemble with the proper foundation
Which describes you:
You are new to 18th century costuming
You've been wearing a tank top under your stays and want to move into wearing more historically appropriate undergarments
You have not worn anything under your stays and now want to do so to help keep the stays clean while wearing
You've been procrastinating for too long on making a decent undergarment for under your 18th century costumes
I've been there. My friends have been there.
It's such a simple sewing project, yet we are not inspired to sew it. Well, now's the time to start! Let's get this thing DONE - together.
The shift (or chemise as it was later called) is the most basic undergarment for women in the 18th century. And it's truly vital for comfort while dressing in period ensembles. It keeps the outer garments and stays (corset) clean while absorbing skin oils and sweat. The shift provides modesty and can even be used to sleep in.
Come hand sew this historical undergarment with us!
For the detailed tutorials presented in class scroll down to view the Class Curriculum.
In this class we'll walk together through the steps in making this simple, yet functional garment.
This class is for beginning-to-intermediate historical costumers.
You'll learn exactly how to complete each step in creating a proper shift garment, yet having an understanding of basic sewing techniques is helpful. This includes cutting fabric with grainlines and comprehension of simple sewing terms. Order of construction in putting pieces together and performing hand sewing stitches will be taught.
The priority of this class is for you to build your hand sewing skills while making a wearable garment. We go beyond the stitch sampler here!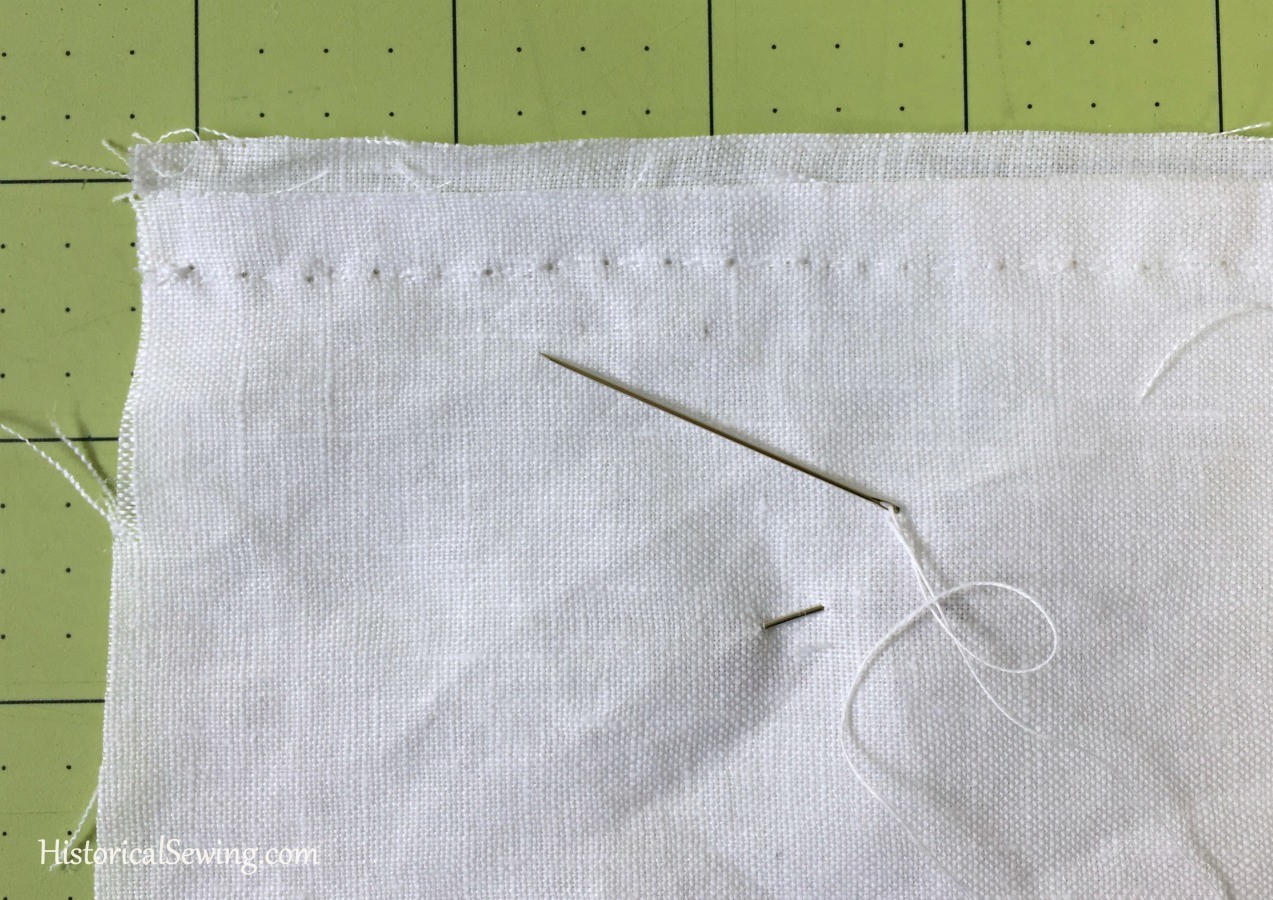 Skills & Techniques You'll Learn in Detailed Tutorials:
Working with linen (if you choose that as your fabric)
Discussing appropriate fabrics for a shift garment
Hand sewing a garment to completion
How to properly set in a square underarm gusset
Improving your hand sewing skills
Becoming skilled in flat felled seams
Learning the hand stitches of basting, running, unevening running, flat fell, hem stitch and backstitch
With enrollment students can download a complete PDF handout full of photos of each sewing step and written instructions to accompany what is seen in the videos. Each module has a detailed sewing video tutorial with explanation as to that particular step. It's a complete course from start to finish!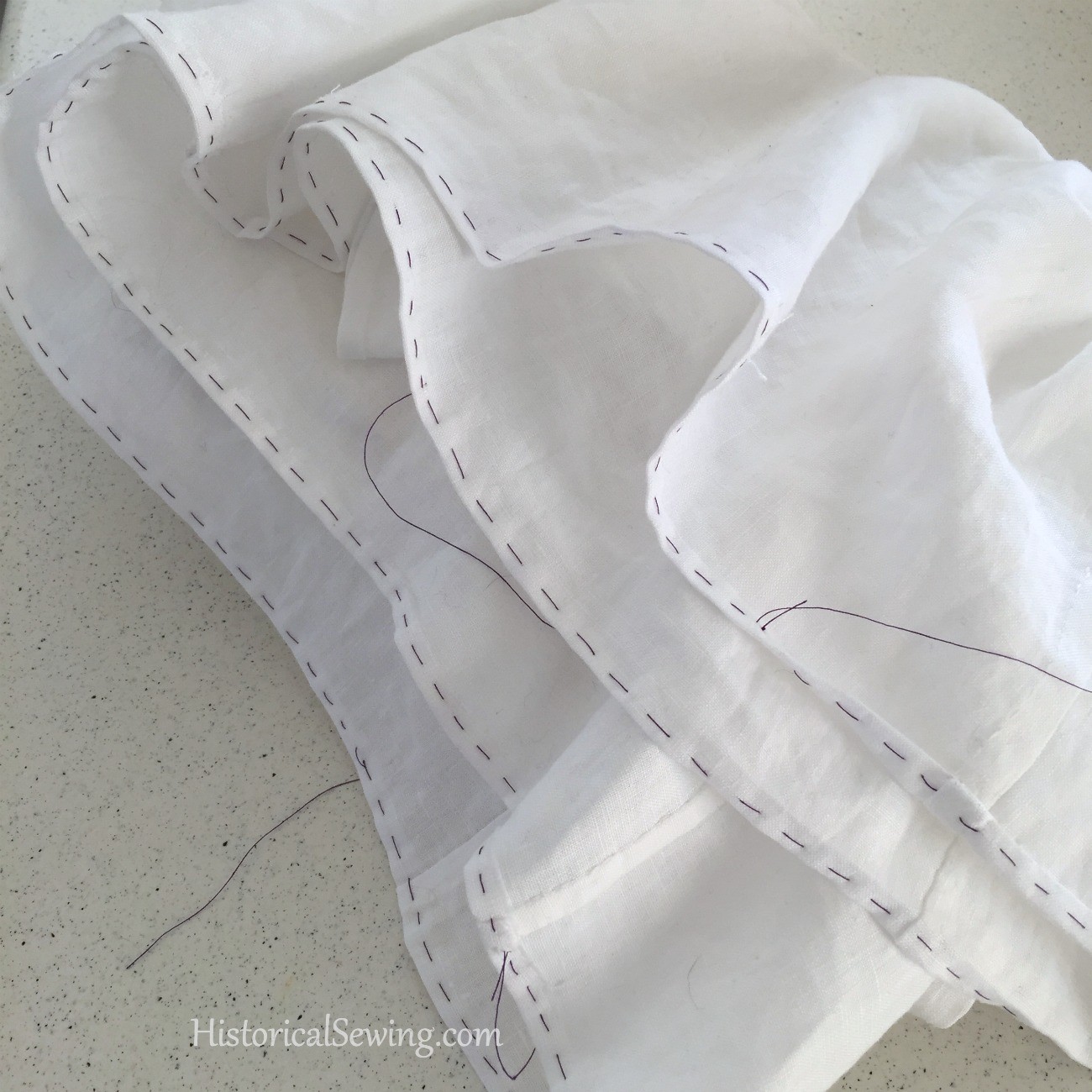 In each tutorial section you have a chance to ask the instructor questions, post photos about your project as you work on it, and get feedback.
As with our other courses, we have a special private Facebook group set up for our 18th century sewing students enrolled in this class. Be sure to send us a message with the email address you use for Facebook and we'll send you an invitation to the group.
Our private groups have been very valuable to our students over the years with the ability to connect with others working on the same project while chatting about our love of historical fashion. You can also get individual help and feedback on your project from Jennifer, the instructor, as well as others in the class. You get to meet other costumers from around the world who have a passion for 18th century sewing like you do!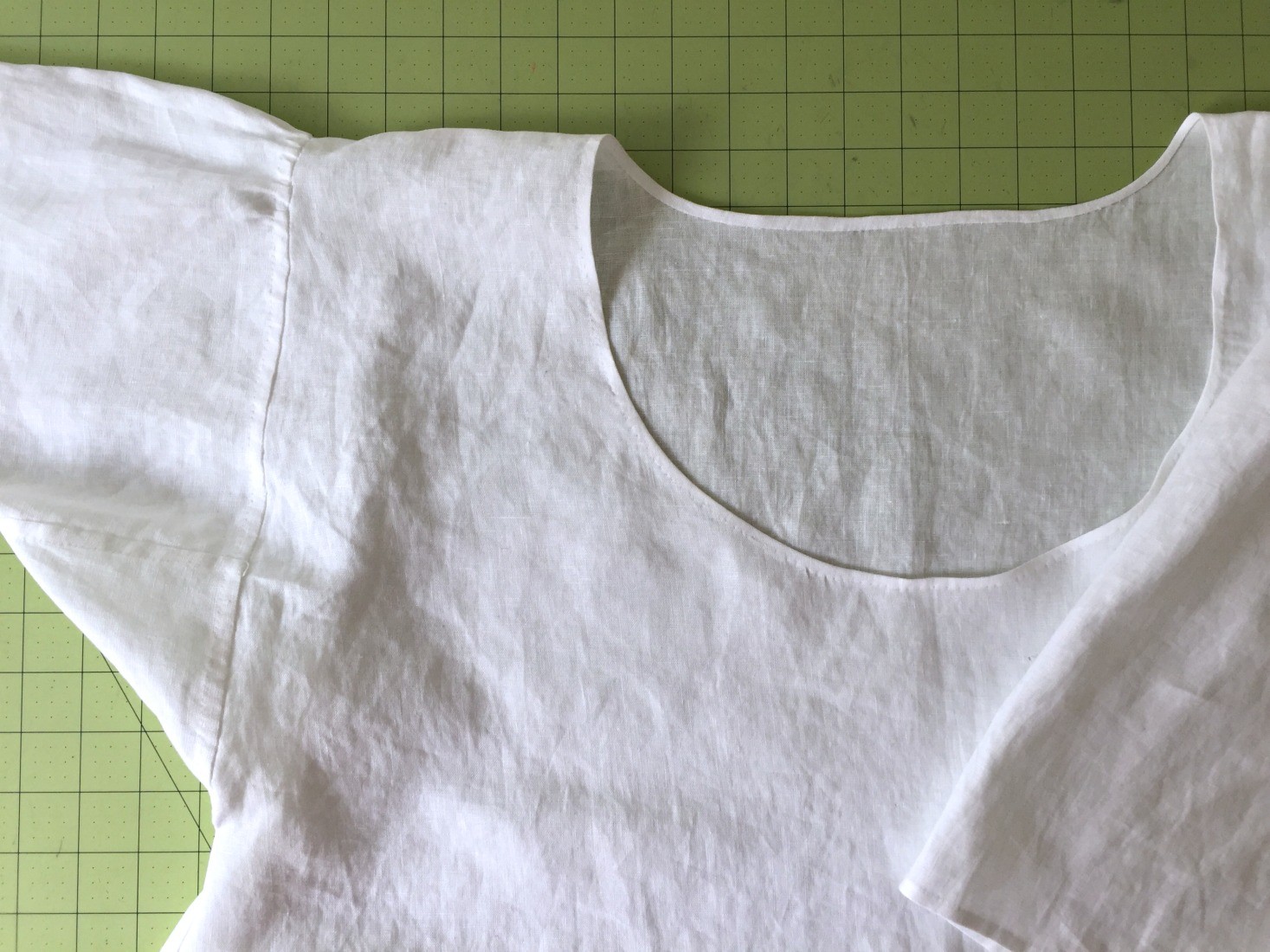 Improve your historical sewing skills. Get started today learning about this functional undergarment and the techniques used to make one. Sew up a fabulous new shift for your next 18th century ensemble! See you in class!!